ABOUT US
Founded in 2015 by 2 enthusiasts, each with more than 15 years of experience in watchmaking. GalvaLuxe specializes in the electroplating, decoration and finishing of watch components such as movements, hands, dials and watch cases.
We also carry out polishing, gilding, rhodium plating and other surface treatments in the field of jewelery and jewelry.
Ambitious and in perpetual search for innovation, the company has constantly invested to develop its means and its capacity: acquisition of new machines, development of new techniques, increase in the workforce.
Thus, GalvaLuxe offers its services in the field of fine crafts, jewelery and the personalization of timepieces.

Design and Engineering
This involves sketching out the watch's design, selecting materials, and determining the size, shape, and features of the watch.

Production and Assembly
Once the design and engineering specifications are finalized, the production of the various components of the watch begins. This step involves manufacturing the watch movement

Quality Control and Testing
After the assembly is complete, the watch goes through a series of quality control measures to ensure that it meets the required standards of accuracy, functionality, and aesthetic appeal.
MEET THE TEAM
Our team is made up of qualified personnel with skills, in particular, in hand engraving, enamelling, micro-painting, decoration, polishing, electroplating, decals, etc. ..
We advocate team spirit in order to take advantage of all the forces present. This is for us the key to a successful project.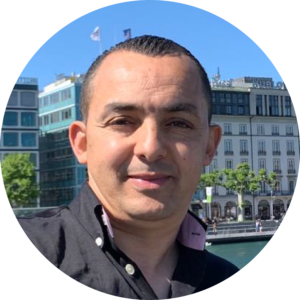 Farid LETIF
CEO
Mohahamed AFATTACH
Technical Director
Laurence QUENTIN
Workshop manager
Tuyet Morillo
Artist